L'Heure Bleue nominated for the Victories de la Musique Classique 2021!
Discover or listen again to Blue Hour, the album of Marianne Piketty and Le Concert Idéal released last June, and nominated in the category « Recording » for les Victoires de la Musique Classique 2021, for our greatest delight.
L'Heure Bleue is this fleeting moment between the end of the night and the dawn, this moment of silence, uncertainty and promise where the suspended life is locked up or transformed…
It's a great victory for this program, a tribute to Hildegarde de Bingen whose luminous work resonates with Hartmann's Concerto Funèbre, a true call to the resistance of the German composer and bearer of hope and a deep faith in future of humanity. In echo, the two pieces for string octet by Shostakovich dedicated to the poet Volodia Kurtchavov, in memory of this deceased friend. These visionary characters and their appeals against blindness served as a basis for Philippe Hersant, who composed A vision of Hildegarde for Le Concert Idéal,  which completes this program.
Press is unanimous
Le Monde, Pierre Gervasoni – April 30, 2020
Inspired by powerful strings (Le Concert Idéal) and by a violinist gifted for wandering (Marianne Piketty), the composer, born in 1948, delivers here one of his most accomplished works, between luminous tribute and self-portrait disorder. This last shortcut also applies to an eighteen-year-old Shostakovich who, in his Two Pieces for Octet, sees postmodernism half a century in advance. Composed in the fall of 1939, Karl Amadeus Hartmann's Funeral Concerto begins and ends in desolation with, however, a central episode of intense reaction to pain. Soloist with spider activity (weaving and stitching), Marianne Piketty is irresistible.

 

ConcertoNet – May 5, 202
Marianne Piketty and her ensemble Le Concert Idéal, manage to create unity over the centuries.

 

ComposHer, Marie Humbert – May 22, 2020
A rich and inspired record, which invites you to look deep into yourself.

 

GangFlow, Anne-Sandrine di Girolamo – June 4, 2020
L'Heure bleue is rich. An invitation to discover works whose discourse is at the heart of a reflection around the vital. A precious moment of intellectual and musical elevation.
Subscribe to the newsletter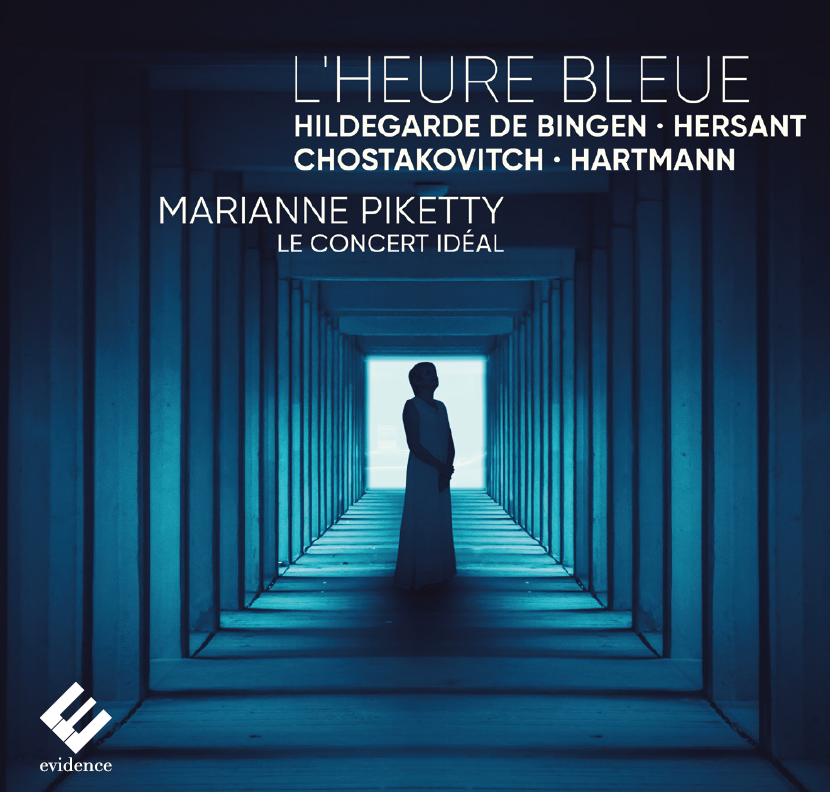 Vivaldi, l'âge d'or | Festival les Musicales en Barrois

20h30 / 8:30PM

Eglise Saint-Etienne en Ville Haute - Bar-le-Duc (55)

Avec le Concert Idéal
Réservation

Vivaldi – Piazzolla, Saisons : d'un rivage à l'autre

La Barcarolle - Saint-Omer (62)

Festival Musique aux Mirabelles

Hattonchâtel

Concert en trio avec Dana Ciocarlie et Ophélie Gaillard
all dates