Back on Avignon Festival Off 2021 and release of our new album!
"Vivaldi, the golden age" is our new show, created in Avignon this summer for the Festival Off with its delightful set and light designs as always. The album was recorded in February at l'Abbaye de Noirlac and was released on September by Evidence Classics. It gathers a lot of Vivaldi's unpublished work and of course, more surprises as well.
In the golden age of Italian music, during the Baroque era, Venice shone brightly and the artistic abundance that reigned there.
"In the 17th and 18th centuries, music was everywhere in Venice, from temples to lounges, including bedrooms, streets, theaters, canals, ships and gardens. So many sets, to which is added a famous tradition: polychorality, that is to say the division of choirs and orchestras in different areas around the audience, in roundabout galleries, behind curtains, trees or fountains, behind the scenes or against the light. The staging of a Venetian program is, in a way, an essential condition for fully enjoying its musical spirit." Oliver Fourés

Press is unanimous
France Musique, Marie Gicquel – 2021
« A refreshing break in Avignon »

La Terrasse, Jean-Guillaume Lebrun – 2021
« Music is sufficient for the passion of feelings, as it is self-sufficient in Vivaldi's virtuoso frenzies » 

La Provence, Coline Robert – 2021
« Music […] is explored at each notes with high delicacy. The musicians […] play beyond virtuosity and make themselves marvel setters » 

Pizzicato, Guy Engels – 2021
« Le Concert Idéal reflects in its interpretations the bustling and pulsating life of the trading city of Venice in the 18th century » 

Hebdoscope, Laurent Pfaadt – 2021
« Muscial chemistry lets us speechless »


Froggy's Delight, Jérôme Gillet – 2021
« Interpretation is, as often by Marianne Piketty & Le Concert Idéal, full of colours, liveliness, generosity and sense »

Subscribe to the newsletter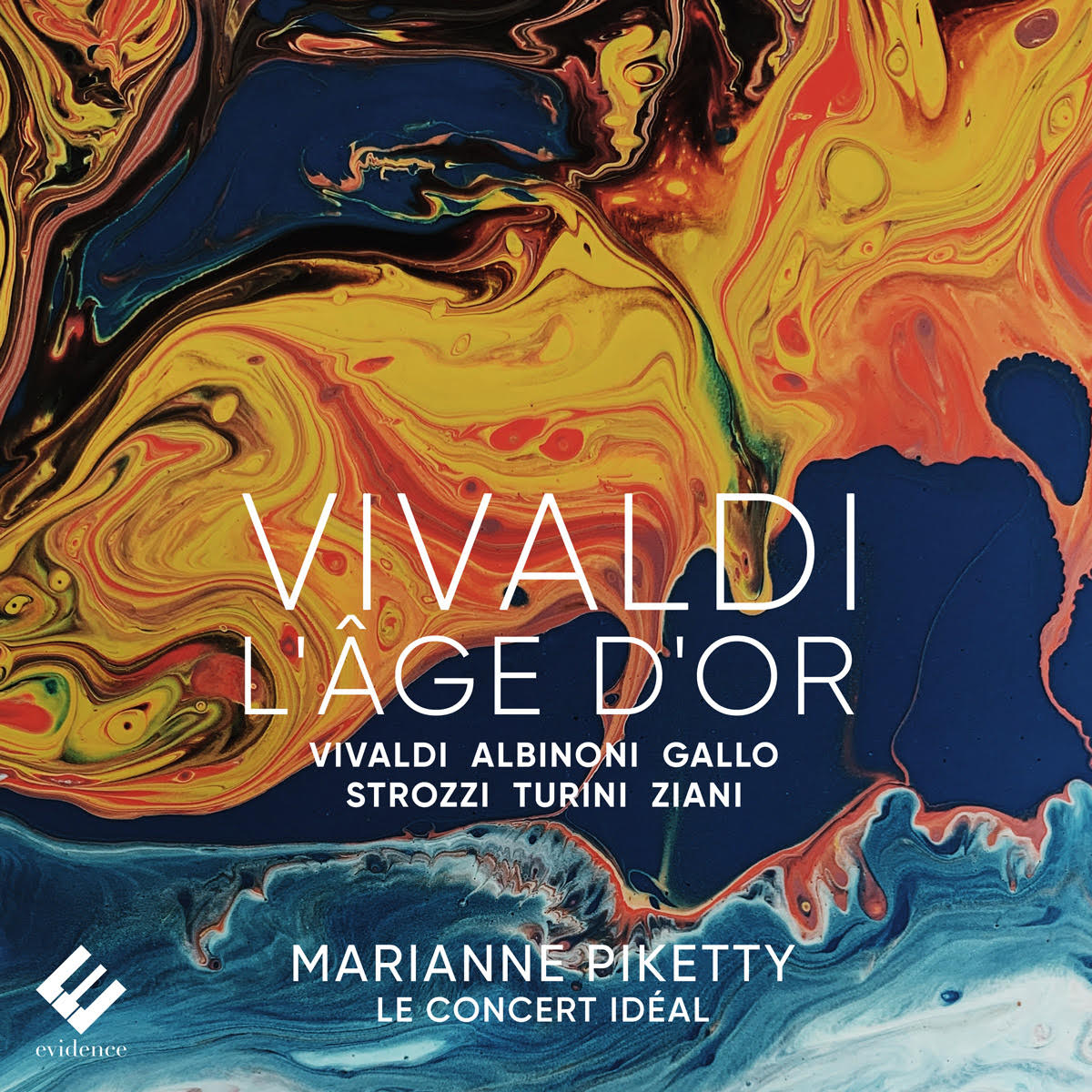 Vivaldi, l'âge d'or | Festival Off d'Avignon 2022

Théâtre du Girasole - Avignon (84)

Vivaldi – Piazzolla : Saisons, d'un rivage à l'autre

Festival Baroque de Tarentaise (73)

Masterclasses à MusicAlp | COMPLET/SOLD OUT

Tignes (73)
all dates