Our new album about to be released!
« Under the Star », our new album is about to be released coming September by Evidence Classics. Recorded at ACB-National Stage of Bar-le-Duc last February, this new project tackles the theme of night, its questions, its celebrations, and its search for meaning by Lili Boulanger, Eugène Ysaÿe, Antonio Vivaldi and our dearest Alex Nante who we find back on this project, the composer being freshly nominated at the Victoires de la Musique Classique this year.
The album release will occur at Ranelagh's Theatre on Octobre, 18th and 19th 2022, we can't wait!

book your ticket
Back on Avignon Festival Off 2022!
"Vivaldi, the golden age", our show gathering a lot of Vivaldi's unpublished work, and whose album was nominated for the International Classical Music Awards 2022, triumphed at Avignon's Festival this summer. Thank you so much to all of us, you were numerous to attend our shows and support us. See you soon on tour during this coming season 22/23.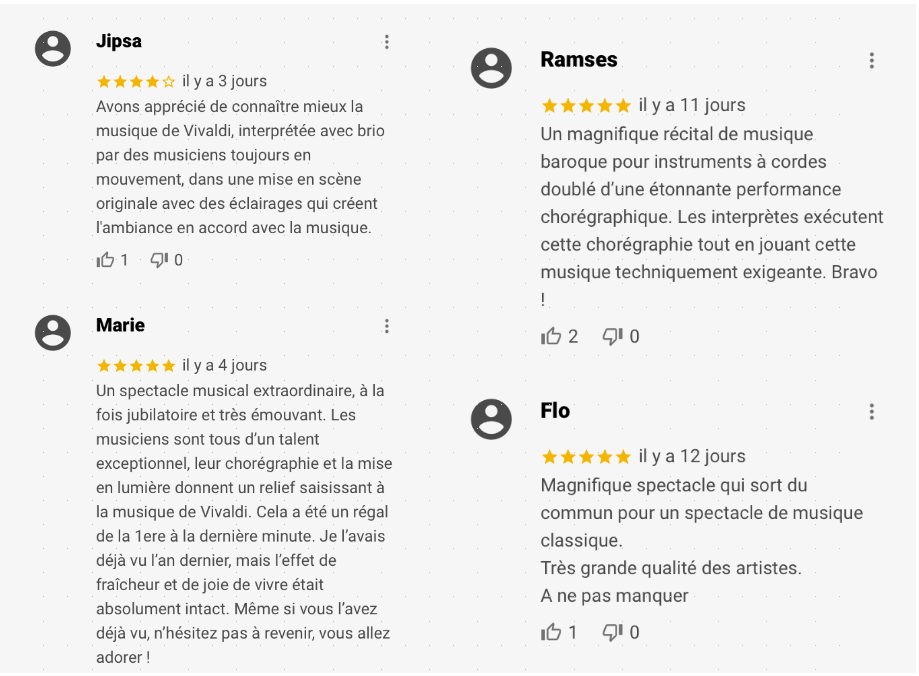 Press is unanimous
La Terrasse, Jean-Guillaume Lebrun – 2021
« Music is sufficient for the passion of feelings, as it is self-sufficient in Vivaldi's virtuoso frenzies » 

La Provence, Coline Robert – 2021
« Music […] is explored at each notes with high delicacy. The musicians […] play beyond virtuosity and make themselves marvel setters » 

Pizzicato, Guy Engels – 2021
« Le Concert Idéal reflects in its interpretations the bustling and pulsating life of the trading city of Venice in the 18th century » 

Froggy's Delight, Jérôme Gillet – 2021
« Interpretation is, as often by Marianne Piketty & Le Concert Idéal, full of colours, liveliness, generosity and sense »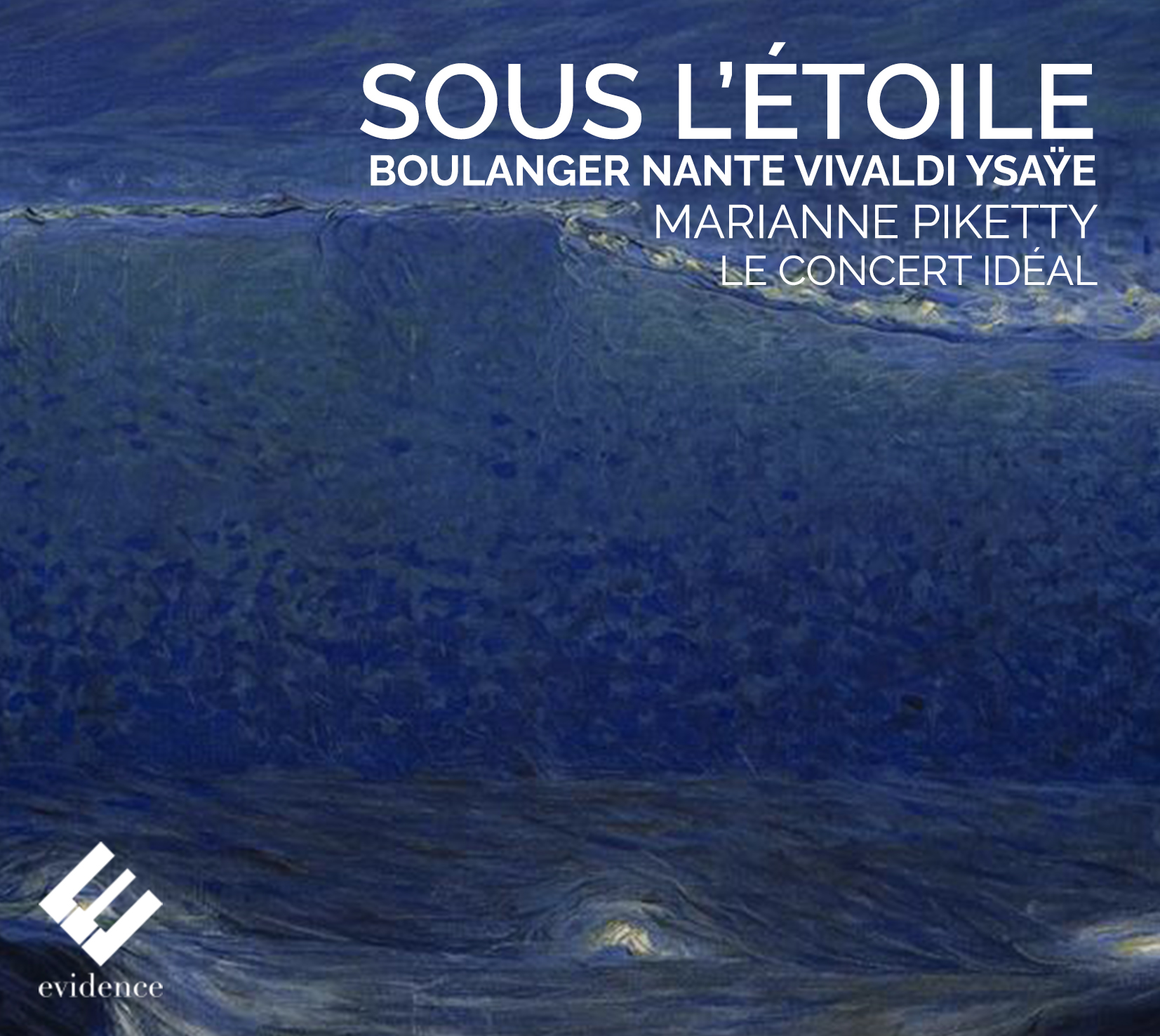 Relase on September, 23rd!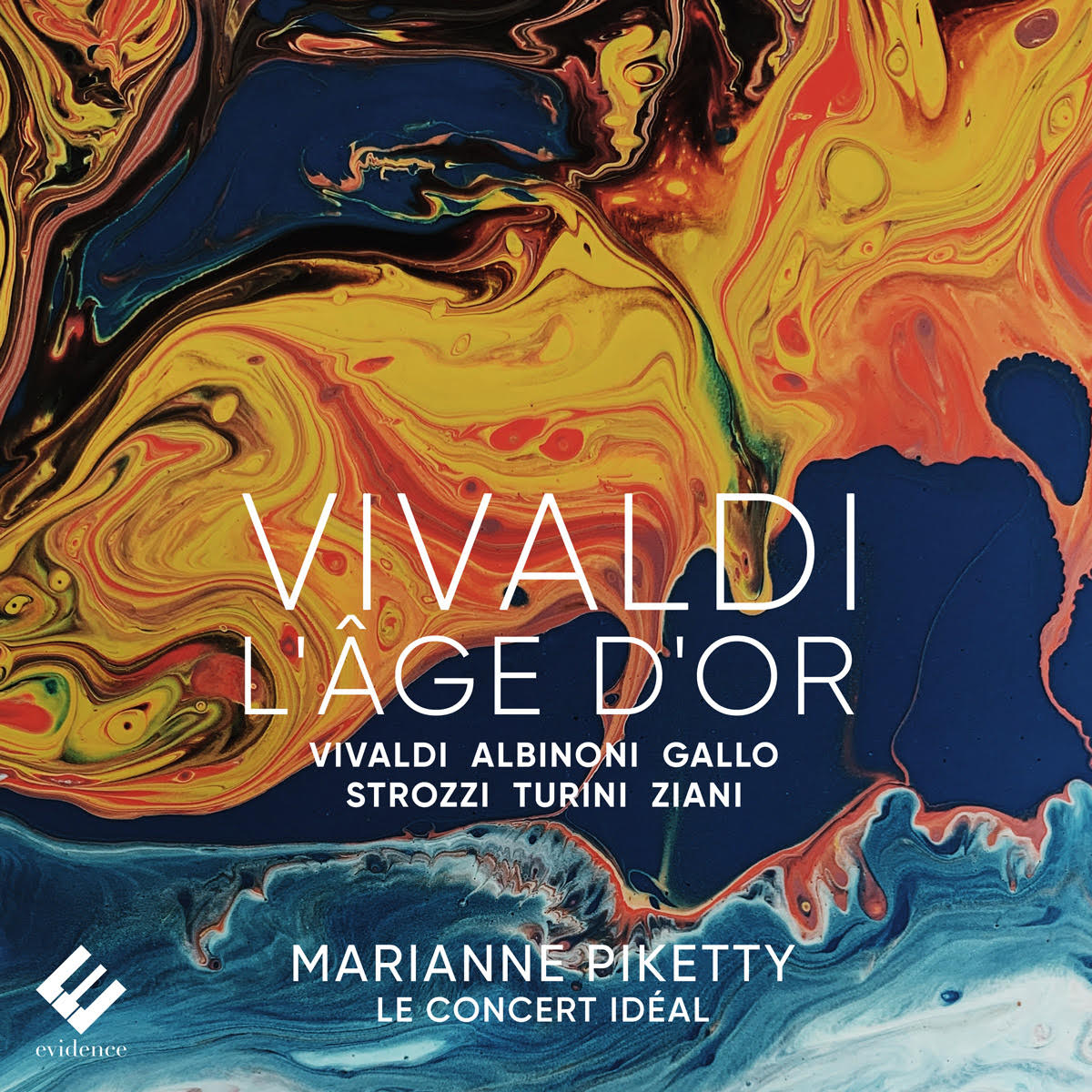 Les Solistes de la Villedieu | Envoutante jeunesse

18h / 6PM

Conservatoire de Musique - Trappes (78)

Octuors de Mendelssohn & Glière
Avec Louise Salmona, Romane Queyras, Rasmus Cornelius Hansen, Marion Duchesne, Vladimir Percevic, Laure-Hélène Michel, Albéric Boullenois
Informations

Vivaldi, l'âge d'or

20h / 8PM

Espace Alphonse Daudet - Coignières (78)

Vivaldi, l'âge d'or

20h / 8PM

Espace Philippe Noiret - Les-Clayes-sous-Bois (78)
all dates
Subscribe to the newsletter